ArtSparks
In our approach to arts and youth work we think of three things: art as education, art as fun and art as a professional option.
The Rialto Youth Project's ArtSparks Programme is 'art as fun' and at the same time, it takes a longer-term view of art education. Using storytelling as the key creative device, children are encouraged to create magical worlds through painting, making and performing. It's about nurturing young imaginations.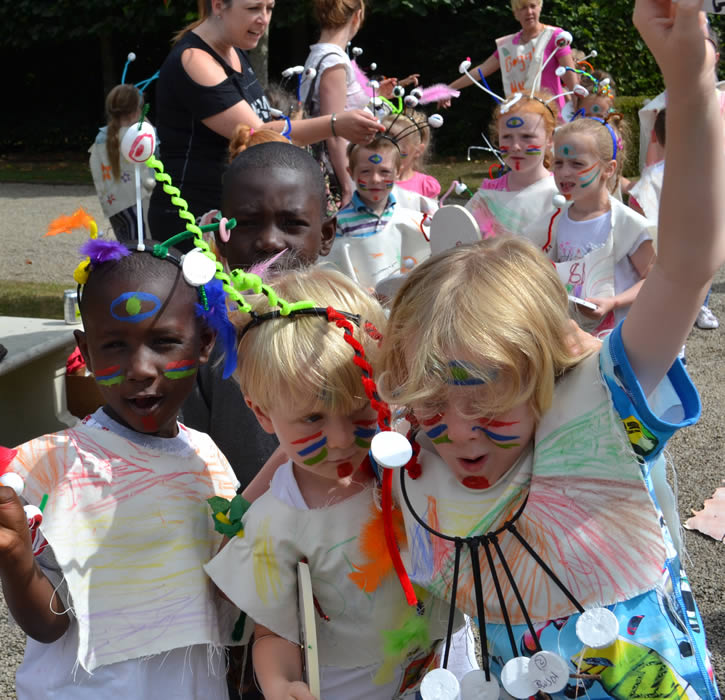 We believe in equality of opportunity for children and young people. We believe in the uniqueness, dignity and equal worth of young people and in their right to access opportunities that enhance their lives. Young people should be treated equally.
We believe in challenging and making a long-term commitment to transforming unjust social conditions through a pragmatic interface with the real politics of change. We are committed to social justice around questions of access to education.
We believe in the transformative power of art and creativity as a way of working with young people. We have a long tradition and a strong commitment to arts and cultural practice as a means of creative expression across a range of forms including the visual arts, theatre, music dance and street performance.
ArtSparks is magical and imaginative. It engages through the wonder of the story. It's a space of energy, excitement and pure electric enthusiasm for creatively nurturing the child and their imagination.
Using a narrative-based approach, the ArtSparks Programme is an open and magical space where children's imaginations are engaged by the wonder of the story. A child's imagination is limitless and in the ArtSparks Programme we aim to creatively nurture both the child and their imagination. We create a safe, welcoming and familiar environment where the spirit of play can really take hold.
We believe all children should have a safe space to play without concerns or anxieties. We respect the uniqueness of every child's contribution. It's not a competitive space: no egos. It's a space of energy, excitement and pure electric enthusiasm. Children are encouraged to dream, to imagine and to express themselves. All of these aspects are encouraged through performance and storytelling in the space. Children are encouraged to develop individual and collective work.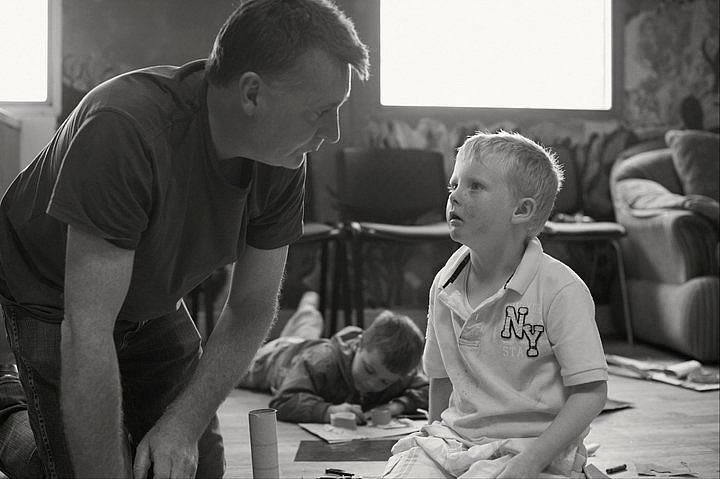 ArtSparks Programme
ArtSparks is a foundation programme in the arts for 4 to 8 year olds. We use storytelling as a creative device to enhance the imaginative and artistic capacities of that particular age group. The programme introduces a wide range of creative forms through storytelling as a central device. The story is brought to life through sound, movement and visual elements. The programme also has a key role in linking children into other artforms as they make the transition from ArtSparks into Stepping Stones which is the RYP's transitional arts programme for 8 to 11 year olds in visual arts, dance, music and street performance.
Programme Profile
Each year the programme proceeds in two cycles. The first cycle, from January to June is based on the themed, storytelling process and culminates in Summer Games based on that year's theme. The second cycle from September to December, is a skills-based programme with a focus on introducing new children to the process and considering themes for the coming year. Over each year the ArtSparks Programme also connects with key community-based festivals and street events such as the Halloween parade.
Introduction: basic art skills, equipment, shape, colour, texture & movement, Develop motor skills/dexterity, Drawing as play, Imaginative scoping exercises, Sense of visual narrative, Imaginative play, Social & Listening skills, Comprehension, Oral language & literacy, Concentration/focus, Memory, Understanding of mechanics/dexterity with 3D.
Introduction to imaginative worlds beyond the Homework Club: puppetry & child-friendly festival events in the city. Showcase events: Annual themed Summer Games: key showcase event for the January to June story-based cycle. Others include street events & festivals such as Halloween, Christmas & Easter.
Greater awareness of visual arts forms through studio-based exploration, Identification /belief in the programme, Increased visual arts awareness, Enhanced literacy/language skills, Enhanced imaginative capabilities, Confidence in imagination, Ability to create in a range of visual means, Greater self-esteem, Pride in creative capacity, Improved social skills.
our critics speak!
You get to hear a story and then make something cool from the story
Kelsey Redmond, ArtSparks graduate, Age 10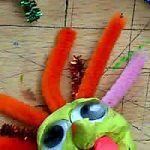 I get to use my imagination and have lots of fun
Lucy Byrne, Age 8
Sophie Flood , Age 7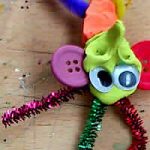 It's so comfy and relaxing and I get so much done
Shannon Redmond , ArtSparks graduate, Age 10
I don't ever want to stop the art with Kieran        
Sophie Slattery, Age 8
It's the best place for doing art as I don't get to do fun like that anywhere else
Broke Kelly, Age 8
Where & When
In addition to the weekly ArtSparks Programme, during Easter, Summer, Halloween and Winter we hold larger seasonal events. We bring together all the work, which the children have completed in that programme cycle and transform it into a theme based celebration day. In more recent years we have begun to hold some of these events offsite in places such as the gardens at the Irish Museum of Modern Art, which places a high value on the work done in the ArtSparks group. We invite the children and their families to participate, which gives the parents a chance to experience and share in the magic of the ArtSparks Programme. Children are introduced to visual art, making and street performance. If a child shows a particular interest within visual art or street performance, it is essential that their creative journey can continue. The RYP Stepping Stones is therefore the transition programme within these art forms as well as in dance and music. It is often the same artist working with the Stepping Stones group so they are familiar with the child's work and can facilitate them to take the next steps forward. In addition to coordinating Arts Working Groups, the Arts Team Co-ordinators meet weekly to ensure a shared approach to planning and reviewing the RYP Arts Programme. The Rialto Youth Project's Information Management System is core to such planning and review processes.
I have been working in the Rialto community for the past 10 years or more and now when I see teenagers that regularly attended the art group ask about how I became an artist, what's it like to be an artist and asking about art colleges and that they would love to do what I do is hugely rewarding. The spirit of play in children is vital, the visual arts exercise that. The importance of visual arts as a regular ingredient in a child's day is crucial, all work and no play will a dull generation make
Kieran McNulty, Artist & Facilitator RYP ArtSparks Programme
The Rialto Youth Project's ArtSparks Programme is coordinated by the ArtSparks Working Group, which is comprised of four Homework Club staff and one artist. This Working Group meet at the end of each 10-12 week programme cycle to review and to plan the next cycle. In addition to coordinating the Arts Working Groups, the Arts Team Co-ordinators meet weekly to ensure a shared approach to planning and reviewing the RYP Arts Programme.
The Rialto Youth Project's Information Management System (IMS) assists in the ArtSparks Programme planning and review. The Information Management System stores Individual Learning Plans (ILPs) for every young person from 10 years of age upwards. It also stores Programme Session Sheets, Summaries and the Logic Model Planning Tool. These tools enable us to plan and develop the ArtSparks Programme with young people. The IMS also allows us to extract quantitative and qualitative data, enabling us to plan and support our work from a strong evidence base.
Rialto Youth Project and the Arts
The RYP ArtSparks Programme is one of 5 core developmental arts programmes. RYP is also engaged in many long-term collaborative arts projects, seasonal festivals, performance events / exhibitions and conferences that attract hundreds of local participants and multiple audiences city-wide and nationally. There is also an active EU and International dimension to key aspects of the work of RYP and the Rialto Arts Plan (2012 – 2016). The Rialto Arts Plan sets out a vision for a new and innovative model of local arts development, to be delivered through key strategic partnerships organised at local, city and national level.
Contact
Dannielle McKenna
Rialto Youth Project,
St. Andrew's Community Centre,
468 South Circular Road,
Dublin 8.
P: (01) 4531638
E: Dannielle